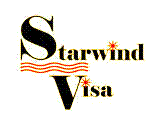 -If the free choice of residence is of great importance for you.
-If you do not like to depend on tourist group.
-And if you or your business partner need a visa to entry any country.
-If you want to invite the foreign national friend or business
partner to Russia or if you are the foreign citizen and you want to
come in Russia.
Now it is not necessary to go to Moscow, stand in queue in Consulates and flounder in the long application forms.
"Starwind Visa" company provides a service on visa formalities to countries all over the world. We have been working with success in tourist industry for 16 years not only with individuals, but also with different organizations.
We are glad to see you in our Company! You are welcome!
VISA SUPPORT FOR FOREIGNERS, VISAS TO Russia
Tel.+7 (423) 240-02-60, +7 (423) 240-48-32,
Mob.phone/WhatsApp/Viber +7-914-798-73-15
e-mail: [email protected].
Address: 18 Fokina str.,  office 306, Vladivostok, Russia 690091